Mission: "Serving as the Living Legacy of our Local Life"
The Glenwood Springs Historical Society and Frontier Museum celebrates the colorful history that our area has to offer. We have two museum locations, serve as the repository for thousands of historic photos, offer walking tours of town, and host annual events. The 'Ghost Walk' brings to life the stories of various early settlers of the area, and the 'Gingerbread' competition entries include past and present historic sites depicted in gingerbread! We also provide outreach to area school children, perform restoration projects, and provide research assistance to all our community members. We greatly appreciate any amount of support that you can offer. Thanks, and please stop in sometime, take a tour, and say hi!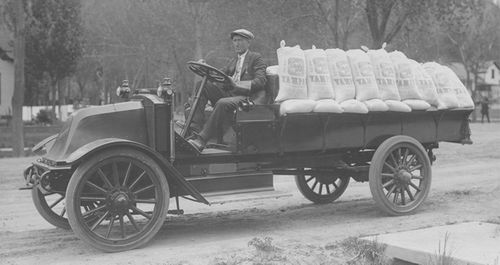 Glenwood Springs History
From the prehistory of hot springs, caves and river-and-mountain valleys, to the indigenous Ute tribe, to the migration and settlement of the Wild West, history is what defines Glenwood Springs, Colorado.
​The enchanting hot springs, for which we are famous, were held sacred by the Utes. Their allure is enduring, with a magnetic draw to countless generations for their healing and restorative properties. And not surprisingly, our hot springs have been central to our town's lively story.
A tourist destination since the start, Glenwood Springs has hosted luminaries from around the globe: President Theodore Roosevelt and the Unsinkable Molly Brown have vacationed and spent time here, staying at our local historic landmark, the Hotel Colorado. Buffalo Bill Cody was a regular. And our most notorious former resident of all, gunslinger-dentist-gambler Doc Holliday, breathed his last at the Hotel Glenwood.
Who keeps these stories alive? We do. We're the Glenwood Springs Historical Society, a nonprofit organization formed in 1963. We accomplish our mission by maintaining artifacts and photographs, as well as hosting events and running two museums with the help of volunteers who are passionate about history.
Want a Tour?
Interested in bringing a group by for a tour of the museum? Let's set up a date!